The Nicholas and Theodora Matsakis Hellenic Culture Center at the University of Missouri-St. Louis is a place where scholars, students, and community members are welcome to immerse themselves in the culture and history of Greece – both international and locally. The Center is a resource for political, educational, cultural, travel, and business information.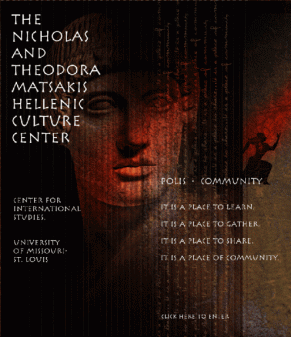 Location: 210 Lucas Hall
Telephone: 314-516-4733
Hours for Fall 2023

Monday       2:00 PM - 4:00 PM
Tuesday       2:00 PM - 4:00 PM
Wednesday  2:00 PM - 4:00 PM
Thursday      9:00 AM - 12:00 PM



The Nicholas and Theodora Matsakis Hellenic Culture Center includes:
The Karakas Family Library filled with general interest books and periodicals on ancient, Byzantine, and modern Greece as well as a collection of current brochures, informational booklets, and other printed materials from Greek public and private organizations including subscriptions to major Greek newspapers and magazines.

The Andrew Dimarogonas Media Center that holds a computer with access to the internet and updated bookmarks for major Greek portals and Web sites. Also, the Media Center includes a collection of educational and informational videos and computer programs about Greece that are available for use in the Center.

The Mary E. Critzas Archives of the Greek-American Community that will detail the history of the local Greek-American community, including the documents resulting from the Oral History project.

The Mary E. Critzas Gallery of Greek Art that hosts a permanent exhibition of replicas of ancient and Byzantine Greek art as well as temporary exhibits by modern Greek artists. This museum is the only one of its kindin St. Louis and is a major attraction for locals and tourists interested in Greek culture. Furthermore, it will be used for classes and lectures on Greek art and culture.

The Hellenic Spirit Foundation Conference Room that is available for a number of events and activities related to Greek culture including lectures, films, meetings, and performances.
The Nicholas and Theodora Matsakis Hellenic Culture Center could not have been possible without the outstanding support of its very generous donors. We continue to seek funds to build an endowment to operate the Center in perpetuity. This fund will allow for the Center to expand and offer new and exciting educational opportunities.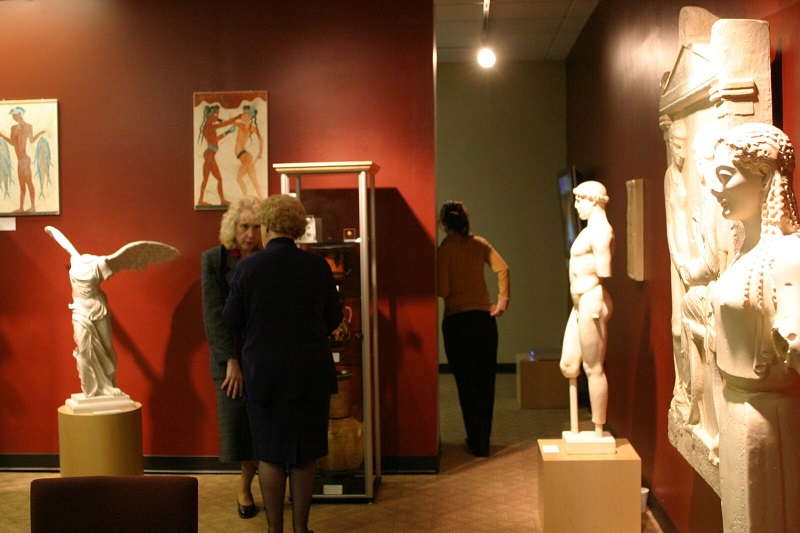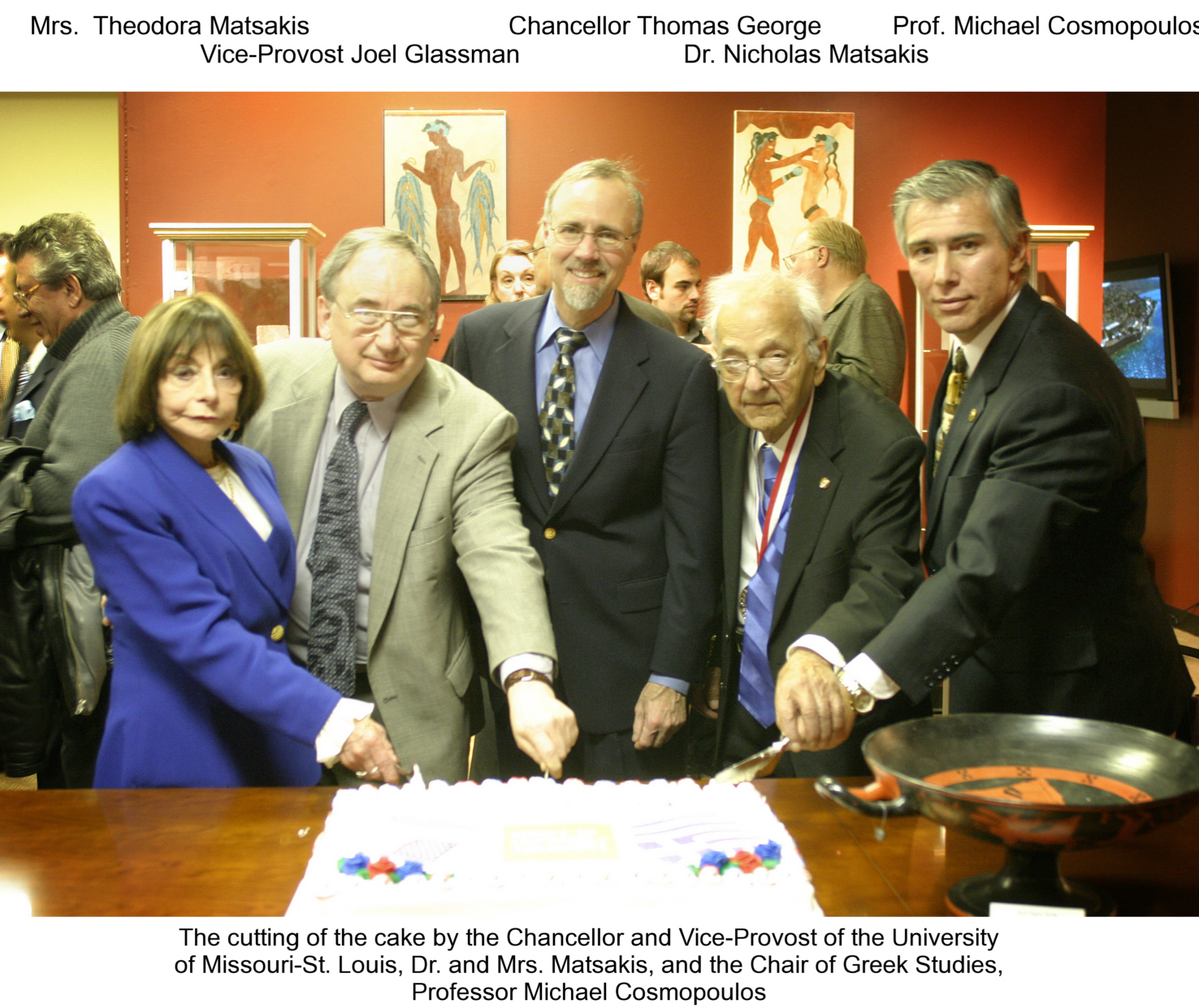 More Photos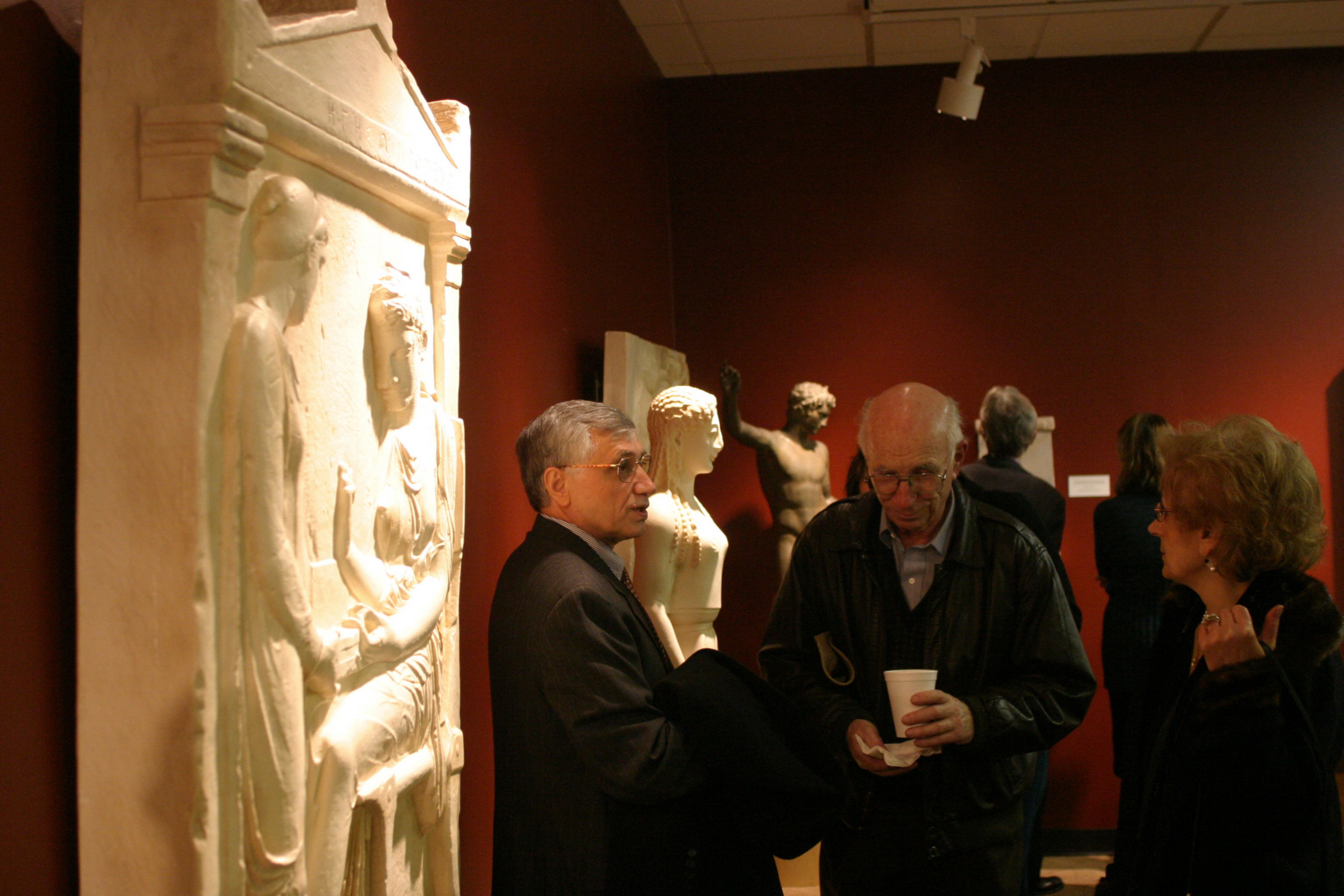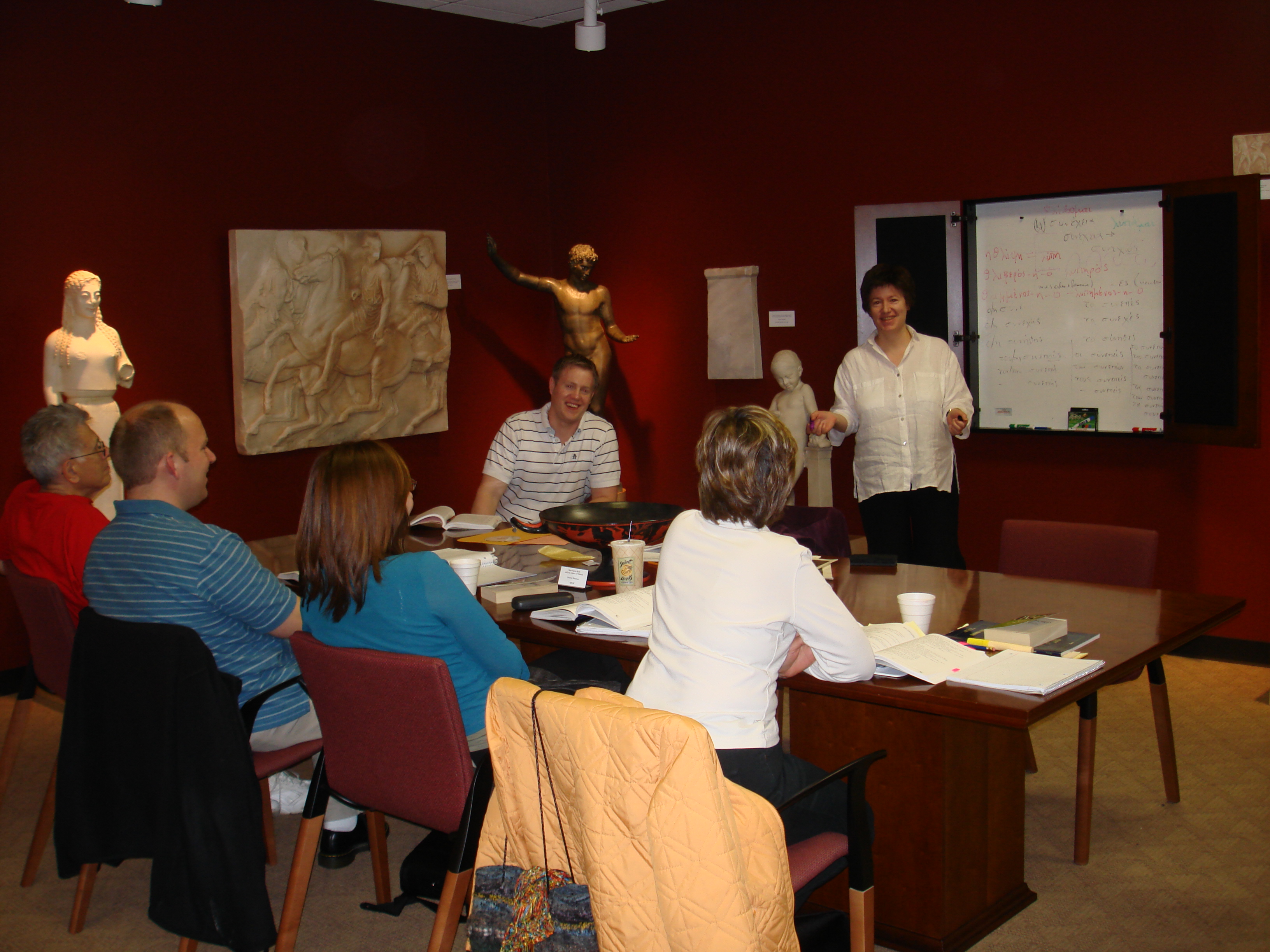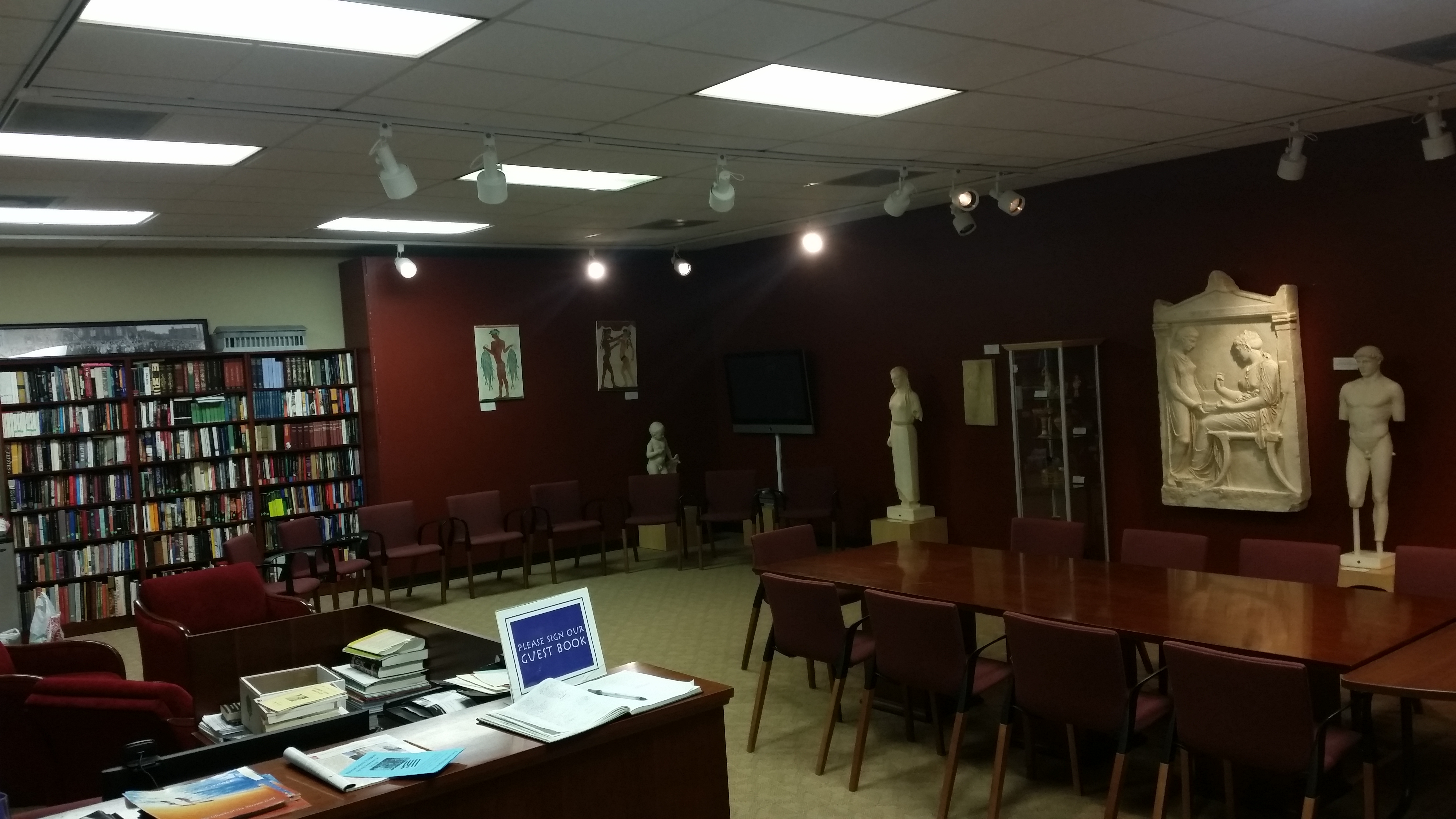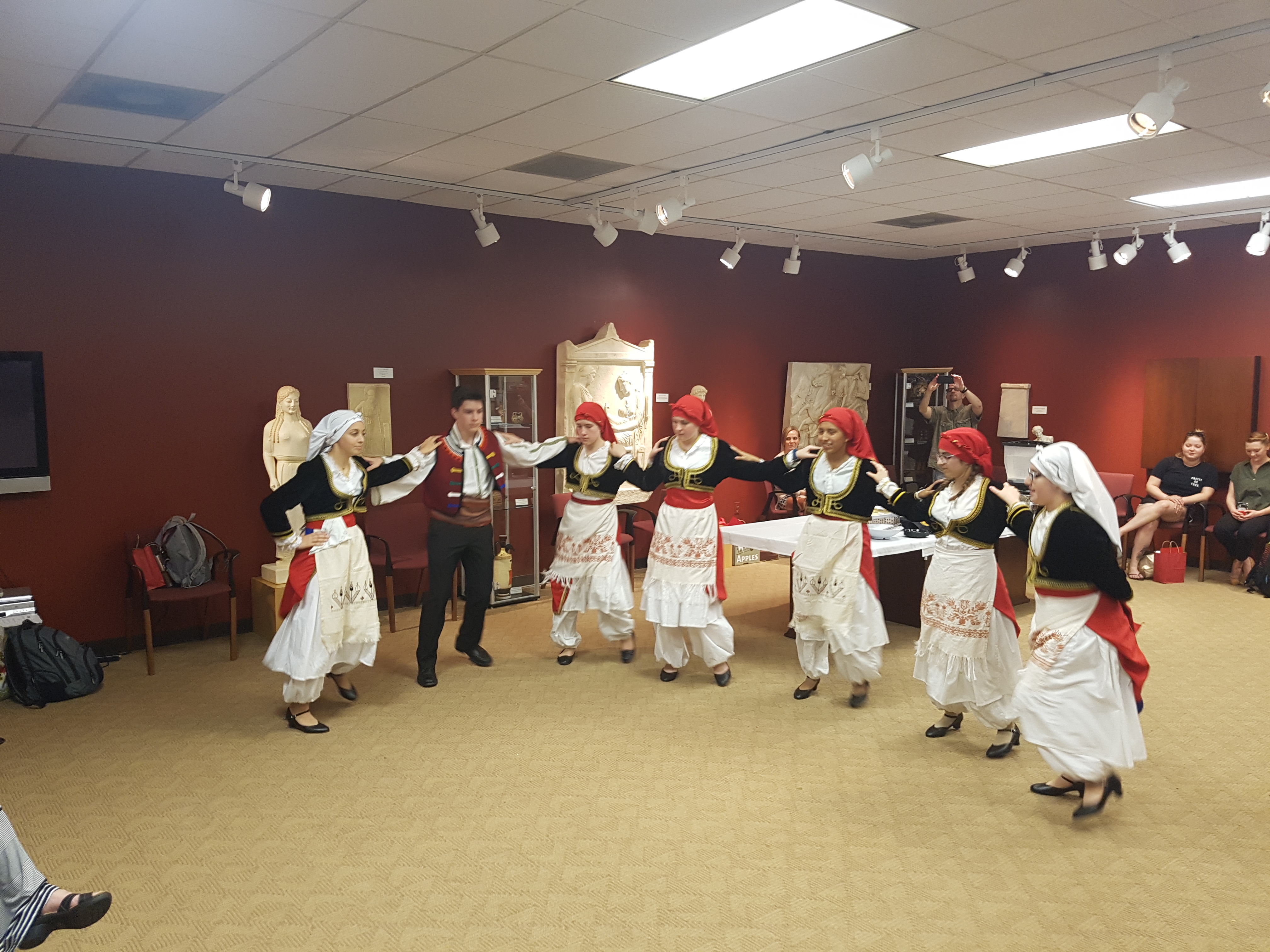 Center Facebook Page


For further information
on THE NICHOLAS AND THEODORA MATSAKIS HELLENIC CULTURE CENTER please contact: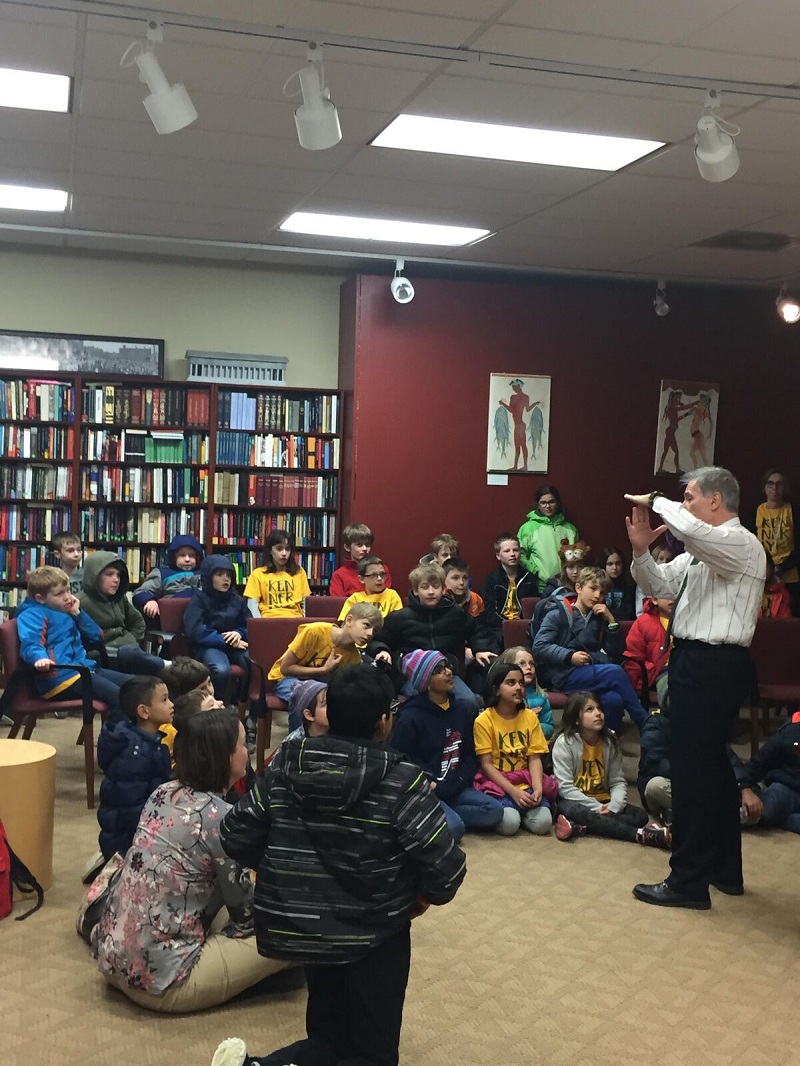 DR. MICHAEL B. COSMOPOULOS
Hellenic Government – Karakas Family Foundation Professor of Greek Studies, International Studies and Programs
University of Missouri-St. Louis
One University Boulevard
St. Louis, MO
63121-4400
Phone: 314-516-6241
www.greekstudies.org